Life can be unpredictable and overwhelming, and we may have to deal with it alone. At Amplexum Counselling, we believe that many of us are traumatised not by being hurt but by being alone during times of hurt. So often, we say to ourselves, "if only I had someone to talk to". Perhaps that desire is one of the reasons you came here.
Through counselling, we provide a safe space to explore, express and navigate your thoughts and emotions. We empower you to find the strength to flourish and develop self-compassion. Then, after counselling, you can wholeheartedly embrace your life, becoming the person you want to be.
Raj Kalirai
My name is Raj Kalirai and I am one of the founders of Amplexum Counselling. I am a Qualified Integrative Counsellor with CBT training and a range of experience in wellbeing. I am a member of the British Association of Counselling and Psychotherapists (BACP) and a member of the British Association for Behavioural and Cognitive Psychotherapies (BABCP).
I am committed to helping individuals who have experienced various difficulties such as anxiety, depression, trauma, domestic abuse, social phobias, PTSD and sexual abuse to name a few. I am dedicated to helping you heal from the trauma of your life's events and support you in having a positive mental and emotional wellbeing.
My working experience and training has equipped me with the skills to work closely with people of all ages from different backgrounds and cultures, in order to support you on your journey of clarity and understanding of your life and emotions.
I use proven achievable techniques and interventions to provide a platform for my clients to talk openly and effect positive change in their lives. I pride myself on my professionalism always remaining non-judgemental and congruent.
In my practice, I embody the core values of empathy, trust and confidentiality. I strongly believe it is this trusting relationship which is the solid foundation through which many doors can open allowing for change to take place. This is where it starts, so do not be afraid to start this journey, as you are not alone!
BABCP Registered Member No. 1002717
Sahebene Gul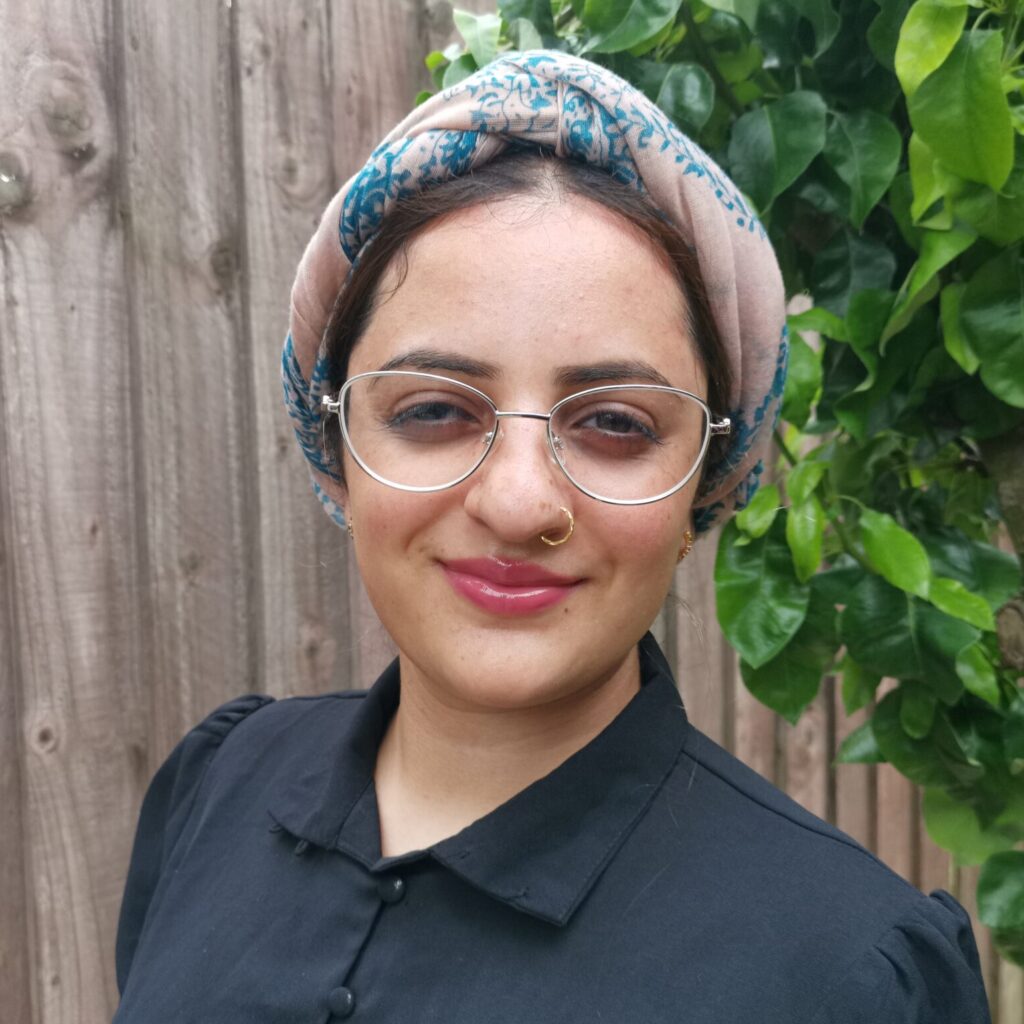 Hello and welcome; my name is Sahebene, I am one of the founders of Amplexum Counselling. I am a qualified integrative counsellor who is passionate about helping you reach positive emotional well-being and to guide you to heal your traumas.
I have gained substantial knowledge and experience in university and practice; this has enabled me to achieve my registered membership certification with BACP, also I am pursuing my master's in psychology to enhance my knowledge.
I have worked with a range of different groups in society who present with various issues, such as domestic abuse, trauma, loss, grief, bereavement, abuse, alcohol, and substance misuse and many more.
I will provide a safe space to explore and express your thoughts and emotions. This is crucial for you to feel secure externally and within your body, this is achieved by using different techniques and interventions from approaches. So often, the body is ignored even though they are the most important indicators of pain, when given curiosity and compassion, it will know what it needs.
My practice fosters an environment that is professional, non-judgmental, genuine, and warm. These are the bedrocks that will enable you to shine the light inwards and see your strength within, I strive to support you to improve your quality of life and perceptions of things. I am not here to judge, make assumptions or create expectations, but merely to wholeheartedly be present and empathetic with you. This is your journey. You lead the way and are in control; I am just by your side.
Ready to start your counselling journey?
Contact us today to book a free assessment.